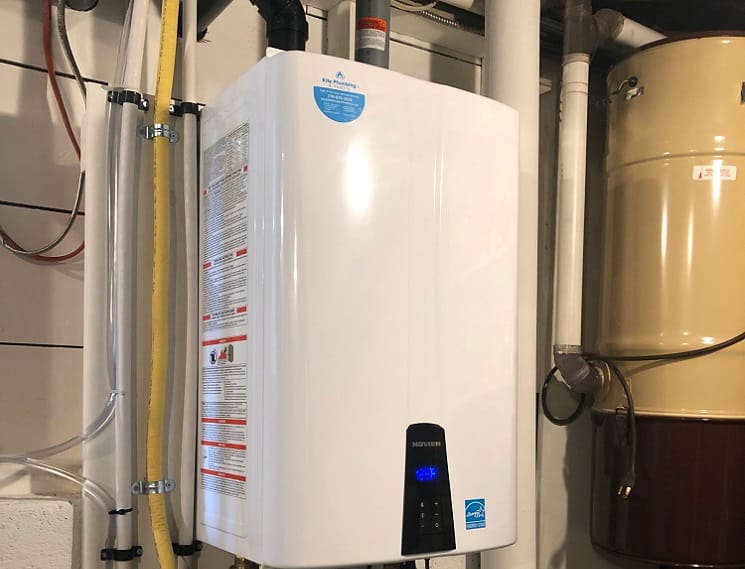 Choose an Experienced Hot Water Tank Installation Team
Whether you need a water tank installed in your recently built home or a replacement hot water tank in Vancouver, our experts can recommend the top-rated products on the market for almost any budget. We use our combined experience and expertise to complete the job promptly and efficiently, so you can take advantage of the benefits sooner. For home hot water tank installation services you can trust, call the professionals at Kits Plumbing & Heating first.
You and your family will soon be enjoying the comfort and luxury of full hot water services throughout your home for bathing or washing dishes and clothing provided by your new hot water tank. Our top-tier installation team provides highly effective, cost-efficient installation services for your home water heater to ensure your ultimate year-round comfort after your hot water tank installation has been completed.
Benefits of a Reliable Hot Water Tank Installation – Vancouver, BC
Installing a hot water tank is both an art and a science. During the installation of your hot water tank in Vancouver, our expert technicians at Kits Plumbing & Heating will ensure the water heater pressure is safe and has adequate drainage. If your house has a finished basement, our pros can install your new water heater in a utility area or laundry room, away from your office space or family entertainment room.
Our experienced installers will also obtain a municipal gas permit and arrange an inspection, as required. You can depend on the top-caliber skills and strong commitment of our excellent team to provide you with expert installation of a superior quality hot water tank for your home.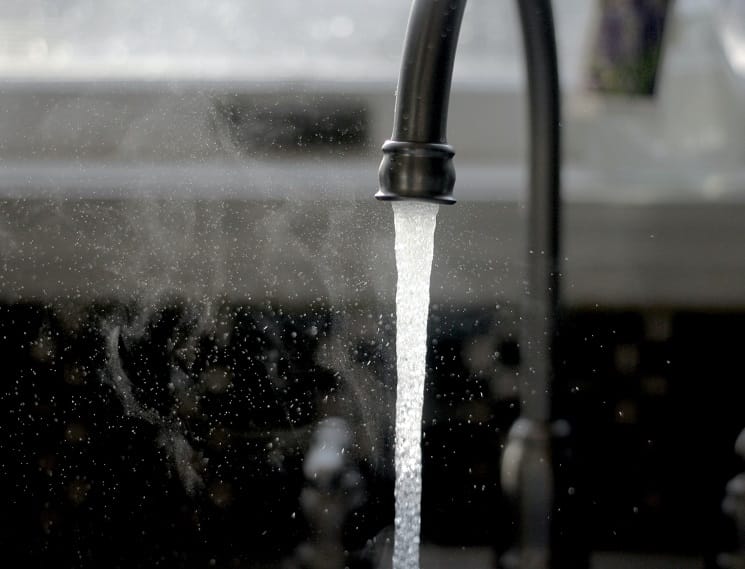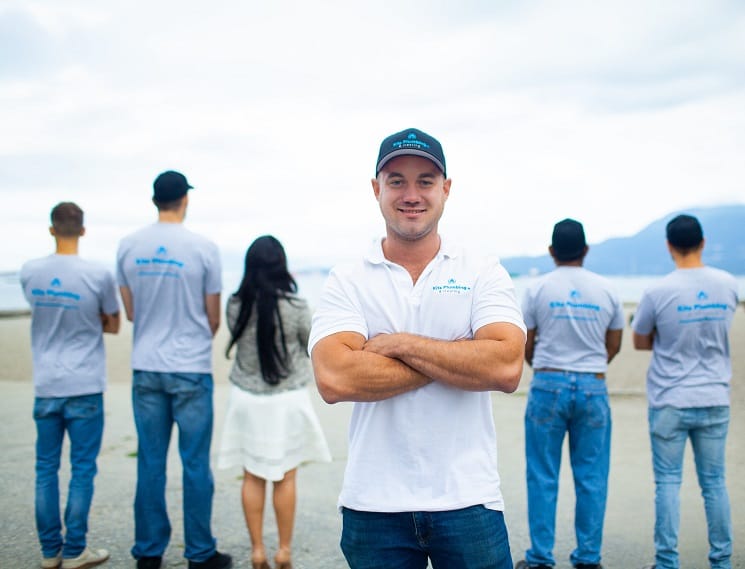 Trust Your Comfort and Safety to Kits Plumbing & Heating
Most of the time, you may not even think about your hot water tank. However, when it is leaking or malfunctioning, you are sure to become painfully aware of just how much you depend on it throughout each day. Without a functioning hot water tank, you may not be able to wash dishes, do laundry or take a comfortable shower or bath as easily as you once did. This can affect not only your personal comfort but also the health and safety of you and your family. You may find yourself having to heat water on the stove just to clean the supper dishes.
There are several signs that you may notice before your hot water heater fails completely. It is important to contact a plumber from Kits Plumbing & Heating as soon as possible if you notice one or more of the following issues.
Leaking from around the hot water heater
Hot water that only lasts a few minutes in the shower
Concerning noises, such as hissing, coming from the tank
Poor water pressure
Water that moves quickly from hot to cold and back again
With the help of a plumber from Kits Plumbing & Heating, your hot water heater can be up and running again swiftly. We understand just how important this household comfort is, and we work tirelessly to repair your current hot water tank or to replace the entire heater if necessary. In addition, we commit to letting you know just what repairs are necessary as we discover them so that you know what to expect throughout the entire repair or replacement experience. Kits Plumbing & Heating is the trustworthy choice for everything from your heat pump to your hot water supply.
Contact the experts at Kits Plumbing & Heating for a professional hot water tank installation in Vancouver and surrounding areas today to learn more.