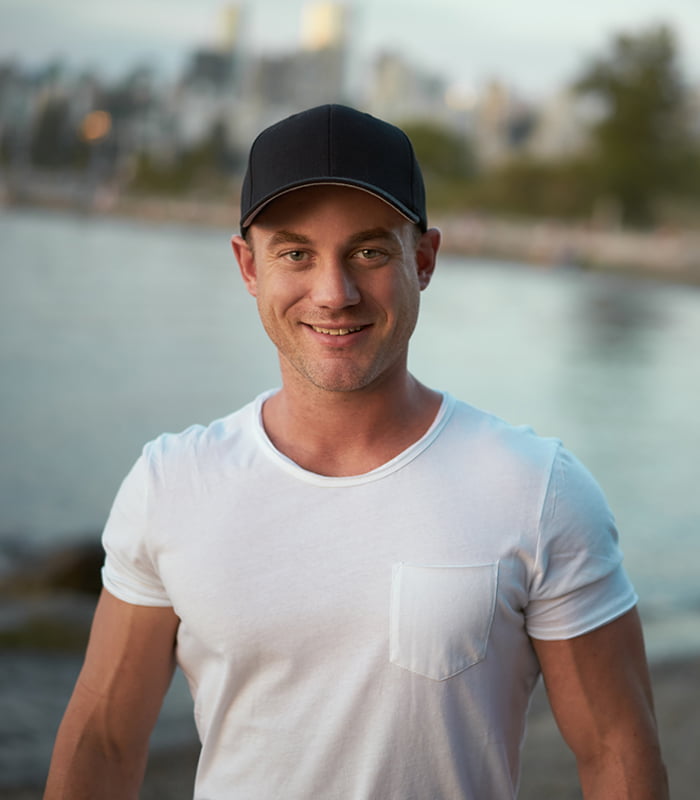 Why Kits Plumbing & Heating?
There's a reason we're called 'Vancouver's first choice for plumbing & heating'. We've got a great reputation based on satisfying our customers – every time out.
As our customer, you're not just another job. We've been successfully building lasting relationships with our customers for over 13 years.
Promises Made – Promises Kept



It's a simple concept, but for many of our competitors, it's not one that they follow.
We realized early on that although we're a plumbing and heating service, and we're really good at what we do – we're in the 'people' business and satisfying you – is job one.
That means that when we tell you the job will take 2 hours to complete – we won't be there continuing to work 4 hours later.
When we tell you we'll be at your place to start working on Tuesday, you won't have to chase us until we finally arrive on Friday.
To get a quote from a professional plumber or other HVAC technician, call now at (778) 875-3525.
LEARN MORE
Testimonials
Jonathan Terrazas
"Kits pluming performance is excellent, the communication is clear and to the point!! Kelly the owner is been the best to deal with, professional and friendly, l do recommend this company to everyone that needs plumbing repairs."
- Jonathan Terrazas
Ian
"Kits Plumbing installed a new combination water boiler for us, replacing an old tank and boiler. They were very professional, always on time, tidy and completed the job exactly as they said they would. Patrick was very thorough in explaining our options before we chose to go with the combi and after the installation was completed he went over everything in detail. I highly recommend this firm - ask for Patrick."
- Ian
Hida Darabian
"Excellent, professional, and very helpful staff. They responded quickly to my emergency situation with kindness and professionalism. The answering receptionist is very kind and effective. Matt, their plumber attended the appointment earlier than arranged and solved the problem immediately. Great service . Thanks."
- Hida Darabian
Stephanie Yada
"Matt from Kits Plumbing and Heating serviced my Trane furnace and 2 gas fireplaces today. He was on time and incredibly fast and efficient at getting the job done. I then asked him to look at a dripping bathtub faucet that another local plumbing company wasn't able to fix. I hadn't booked this service, but he was happy to oblige. He solved the problem in a matter of minutes! Very friendly and professional service. I would use them again and would recommend to friends."
- Stephanie Yada
Mark Monro
"Kits Responded quickly to a blocked drain issue that another plumber could not fix at our duplex.. Mathew did a good job investigating the blockage which required him go up in to the attic. It was a tricky investigation because of the original drain and plumbing that was still in use. Dry wall had to removed to get access to the blocked drain. All in all a good job done communicating with the residence and setting the right expectation on what would be involved in the job."
- Mark Monro
Margareta Berceanu
"I called Kits Plumbing and Heating for a routine inspection (boiler and furnace). Brian came, he was extremely friendly and very professional. Brian was also very knowledgeable, explaining to me in details the reasons I should change the furnace. I highly recommend Kits Plumbing and Heating."
- Margareta Berceanu
Jennifer Szoke
"Matt was courteous, professional, efficient, and fast. I am very pleased with the work that was done on my clogged drain system. I highly recommend him and this company!"
- Jennifer Szoke
Alonso Molina Adame
"The service provided by Kits was very good. Kelly was always responsive and prompt in the emails. The tech that came to our place, Matt, was great as well, professional, efficient and clean. I would easily recommend Kits Plumbing and Heating, and for sure I will call them for future services."
- Alonso Molina Adame
Julia Yui
"Emailed Kits plumbing yesterday for toilet/shower repairs and they send a technician to fix all problems right away. Technician (Zack) was extremely professional and did a good job. Very punctual and he also offered to check out other minor problems on site. Job well done! Thank you 🙏. Would recommend to anyone in need of plumbing services 😍"
- Julia Yui
Jonathon Carkner
"Brian was Professional, fit us in and troubleshooted a poorly installed water heater to maintain. Definitely experts in their field. Will use Kits again without hesitation. Took advantage of the fortis rebates :). Thanks to the team, especially Mike."
- Jonathon Carkner