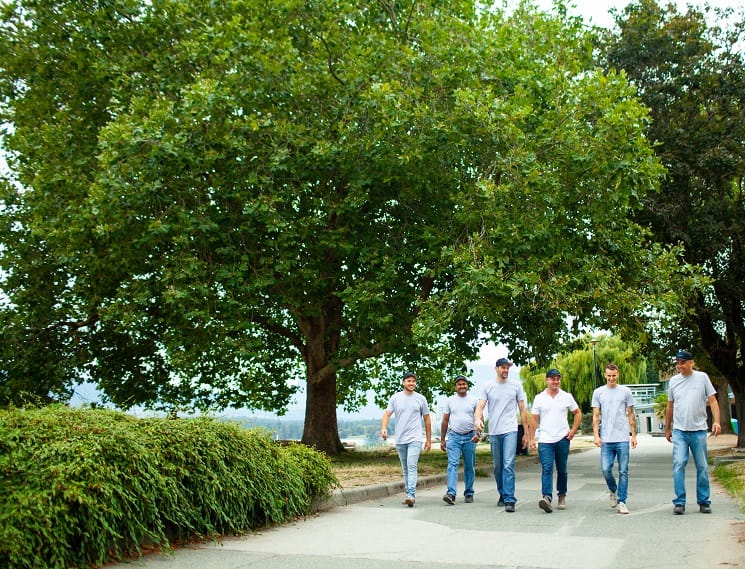 Expert Boiler Installation Services from Kits Plumbing & Heating
If you need a new boiler install in Vancouver for your home before the freezing-cold days of winter arrive, the HVAC experts at Kits Plumbing & Heating provide top-quality boiler installation services. Although forced air furnaces are the main heating method in many locations across the country today, boiler systems are in popular use throughout western Canada. Boiler systems require relatively streamlined boiler installation work since no ducting network is needed for their use. Once your new boiler is installed, you can have perfect control of room temperature in all areas of your home. Boilers ensure steady, reliable and quiet operation and offer long-term use for keeping your household warm and cozy all winter.
If your home is currently heated by a forced air furnace, our Kits Plumbing & Heating professionals can retrofit it, transforming your furnace into a boiler system. The main disadvantage of this retrofit is that your furnace lacks components of the infrastructure of a boiler install system like the floor pipes and boiler controls. For this reason, this procedure can be quite expensive. You may prefer to purchase a new boiler for your home heating system instead, and our experienced HVAC pros can offer excellent advice, boiler models and reliable full boiler installation in Vancouver. Services like routine maintenance and repairs are also available. Our expert technicians will provide an accurate quote for your boiler installation in Vancouver and help you select the ideal boiler model to meet your home heating needs after our new boiler install.
Enjoy Superior Home Heating from a Boiler Install – Vancouver, BC
Let our fine caliber HVAC team provide the full-service boiler installation in Vancouver of your new home boiler system today. Kits Plumbing & Heating has established and maintained lasting customer relationships for more than 13 years with our expert new boiler install services. We value each customer very highly, and we are committed to ensuring that your home has the ultimate quality heating that will keep your family warm today and throughout the coming years. Our friendly, top-rated technicians offer prompt, highly effective boiler install services for all home designs. As Vancouver's favourite plumbing and heating company, we will perform a new boiler install in Vancouver and surrounding areas to completely satisfy and even surpass all of your home heating preferences and needs.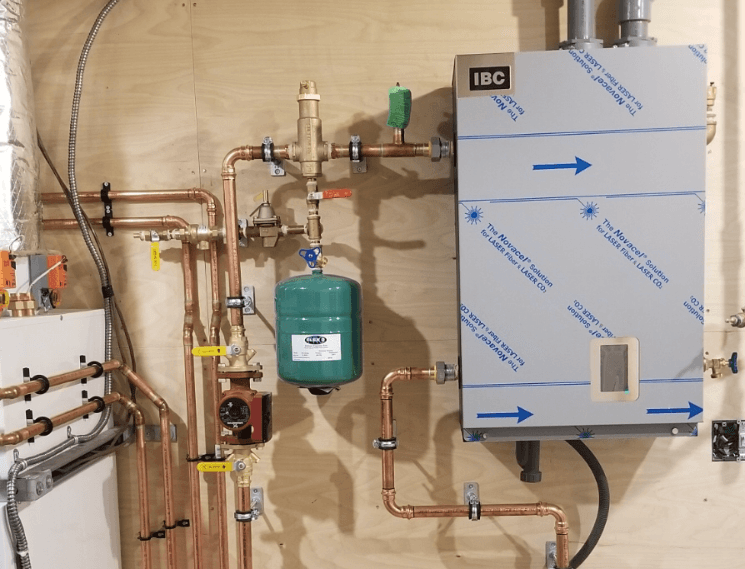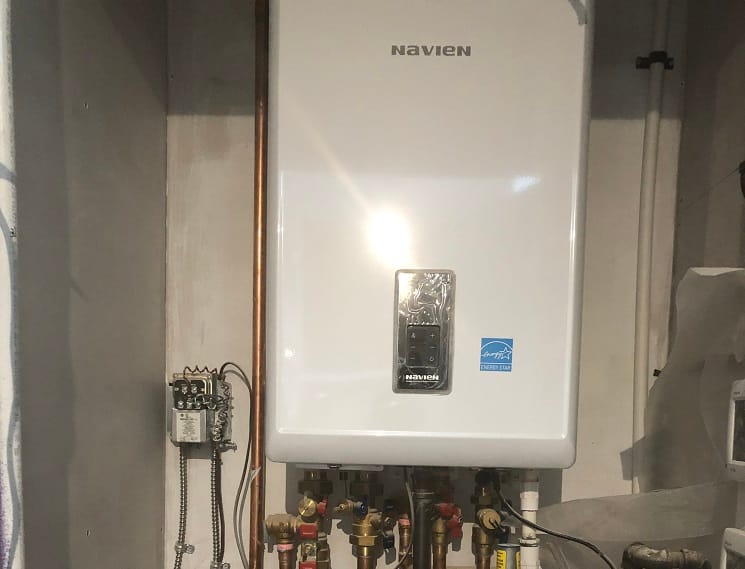 Know What to Expect with Knowledgeable Advice from a Boiler Technician
Our service technicians are always happy to discuss your boiler with you, from how the installation process will proceed to what you can expect during the day-to-day operation of the system. Because boilers are not as frequently used as they once were, many home and business owners are not familiar with how they work or the benefits of having a boiler installed. Let a plumber from Kits Plumbing & Heating answer any questions that you might have so that you can determine whether a boiler, heat pump or forced air furnace is right for you.
There are several different types of boilers and a variety of ways in which they work. However, they all primarily work by heating water or creating steam that then provides heat to the building rather than by heating air that is blown throughout the building through ducts. When a boiler switches on via a thermostat, heated air or steam is sent through a variety of pipes to radiators or under-floor radiant heating systems, which are becoming more popular these days. In addition, some boilers today are used not only to heat the home but also to heat water for use in plumbing.
Just because boilers are an older type of building heating option does not mean that they are not still beneficial in many settings these days. These devices are incredibly long-lasting and typically require less routine maintenance than forced-air furnaces do. In addition, they are known for providing an even distribution of heat to avoid uncomfortable hot and cold spots. While they can be more expensive to install initially or to replace, they can save you plenty of money over the long run.
Contact the experts at Kits Plumbing & Heating for full-service boiler installation to ensure superior home heating throughout the cold season each year by calling or filling out the form below.